Our Teaching Team and Approach to Teaching Adults
      Our team is the faculty from the Musical Arts Piano Conservatory in Tampa, FL, USA under the direction of Judith Cataldo.  The four of us are accomplished classical pianists with ample teaching experience with all ages of students, particularly adults.  We can be found day in and day out teaching at our conservatory in Tampa all ages of sudents... when we are not on the road teaching at one of our fabulous piano vacations!

     We tailor all our training to the needs and abilities of our students.  We teach classical through modern music, including pop, movie music, and Broadway show tunes.  Students who play Bach, Beethoven, and other classical composers will be equally at home with our instructors as those who enjoy more modern selections.  Why?  Our teachers are highly trained classical performing  pianists who are also at home playing and teaching modern styles.  Our philosophy is to inspire our students through example and motivtion to express themselves through their music, regardless of the era of the music they have chosen.
     If students need technical training, we work on scales, chords, arpeggios, and exercises.  If they need improvement in sight reading, we teach them techniques to improve reading skills.  We work carefully through the phraseology of the music including dynamics and articulation.  If students are at the level to perform comfortably informally, we provide performance coaching to help them perform more effectively and with ease, addressing the issue of performance anxiety.  Performance is optional yet encouraged at every level, in order that students may experience the joy and satisfaction of sharing their music with others. However, we want our vacationers to be comfortable and stress-free,

so performance is entirely optional.
Our goal is to help you have an enriching musical week as well as a
relaxing and uplifting vacation!
     Time is so limited in the life of a busy adult, so we know how hard it is to fit in piano practice.  
Many adults have told us they envy their kids who get to enjoy summer camps to learn and experience new skills!  The idea came to us...why not a piano vacation?  Relax and enjoy developing your hobby while being in a fabulous vacation destination!  
Rest assured when you book with us you will enjoy among the finest accomodations available in the vacation area, the finest cuisine both local and gourmet, and receive quality musical instruction and coaching on excellent pianos...guaranteed!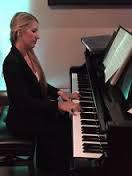 A Typical Daily Schedule During Your Piano Vacation
8:30 am      Breakfast

9:15 am      Seminar on Piano Technique (or similar topic of interest)

10:00 am    Individual Practice

11:00am     Private Lesson

12:00 pm    Lunch

1:30 pm       Sightseeing Tour of Local Area

4:00 pm       Free time for rest or practice

5:00 pm      Cocktails

5:30 pm      Dinner

7:30 pm      Performance by a PV Faculty member, participant, or 

attend a professional concert in the local area.